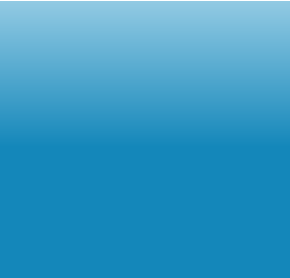 A race bike is never finished, there is always
something to do, something you want to change,
something new you will have to make, an
improvment you want to try out and sometimes
you will have to go back to where you
started......lots of customizing to be made...
This project is an old school drag bike, looking
nostalgic using old, vintage and customized
parts, everything in primer and blastered
aluminium, keeping it period correct.
We try to honour the heroes of drag racing. Stan
Dishong, Jim Leinweber, George Smith (S&S), Pete
Hill to name but a few.
A 1/4 mile may not be that far, but the journey
going there.. is..............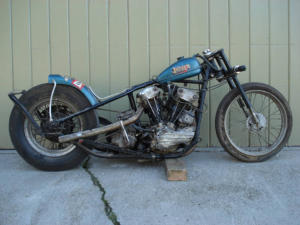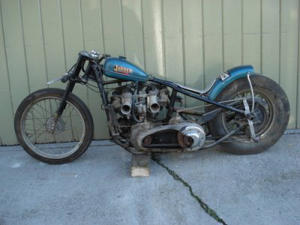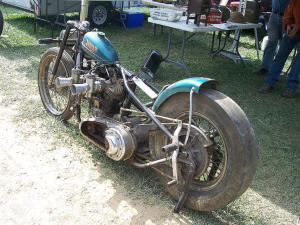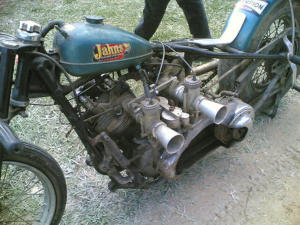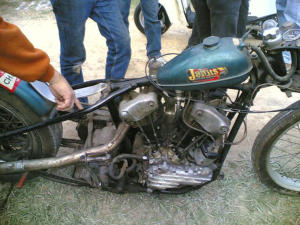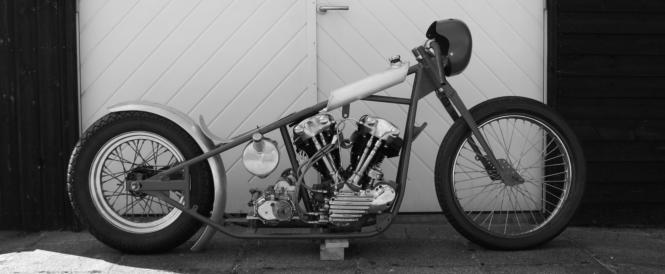 Welcomme